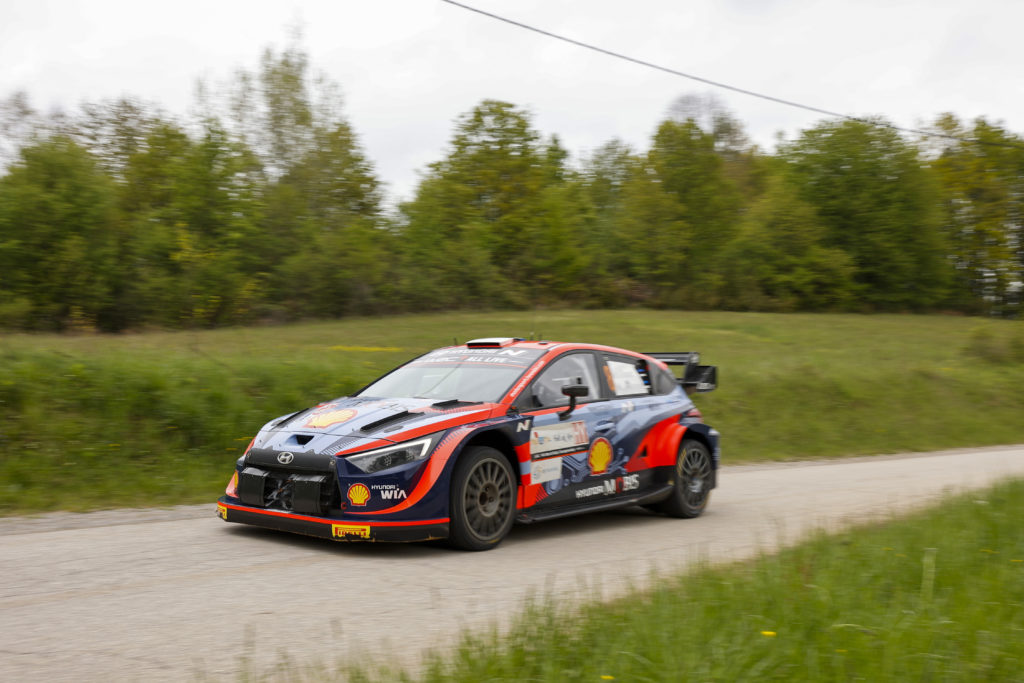 • Hyundai Motorsport travels to Ypres Rally Belgium, round nine of the 2022 FIA World Rally Championship (WRC), in a positive frame of mind following a winning weekend in Finland
• Belgian heroes Thierry Neuville and Martijn Wydaeghe claimed victory at their home event in 2021, a feat they will be hoping to repeat this year
• Rally Finland victors Ott Tänak/Martin Järveoja will be aiming for another competitive weekend with Oliver Solberg/Elliott Edmondson completing the line-up.
Alzenau, Germany
August 12, 2022 – Hyundai Motorsport heads to the ninth round of the 2022 FIA World Rally Championship (WRC) season, Ypres Rally Belgium, aiming to pick up the momentum following the team's first-ever victory at Rally Finland.
An outstanding performance from Ott Tänak and Martin Järveoja last time out saw them deliver Hyundai Motorsport its second win of the Rally1 hybrid era. While the profile of the Belgian tarmac roads differs vastly from the Finnish gravel on which the Estonian crew found success, the Alzenau-based outfit is determined to stand on the top step of the podium for the second consecutive rally.
Ypres Rally Belgium made its WRC debut last year in positive fashion and was a welcome inclusion on the 2022 calendar. The unique event ends a run of five consecutive gravel rallies and presents a fresh test for the Hyundai i20 N Rally1. On its one previous outing on tarmac at Croatia Rally, the all-new challenger carried the team to a double podium finish.
Despite looking somewhat straightforward on paper, the stages of Ypres Rally Belgium are highly demanding. Large cuts, deep ditches and slippery conditions require pinpoint precision from the competing crews, while the mud that gets dragged onto the stages with every pass only increases the difficulty for those later in the road order. The challenging terrain was expertly navigated by Thierry Neuville and Martijn Wydaeghe in 2021, with the home favourites claiming an emphatic win by a margin of over 30 seconds. One year on, the Belgians will be looking to impress again on home soil and claim their first victory of 2022.
Alongside the experienced #11 and #8 crews in the Hyundai Motorsport line-up is the pairing of Oliver Solberg and Elliott Edmondson. Having suffered a premature end last time out in Finland, the duo travels to Belgium focused on avoiding trouble and completing all 20 stages on the challenging 281.58km itinerary.
Deputy Team Director Julien Moncet said: "Although it is a short turnaround from the last event, we take a lot of confidence with us to Belgium. The victory at Rally Finland showed that the Hyundai i20 N Rally1 is reliable, competitive, and certainly capable of winning rallies. We also performed well at Ypres last year, with Thierry and Martijn leading an excellent 1-2 finish at their home event. Our pace on tarmac during Croatia Rally was strong, so we hope to reproduce that same speed next weekend on a similar surface. For Oliver it will be another chance for him to learn and improve. As part of his nurturing process, we must give him as much time as possible in the car. Of course, the three days of stages will be difficult; the roads are demanding, and the field is incredibly strong as always. However, our aim is to continue building a positive momentum within the team and fight for the top step of the podium once again."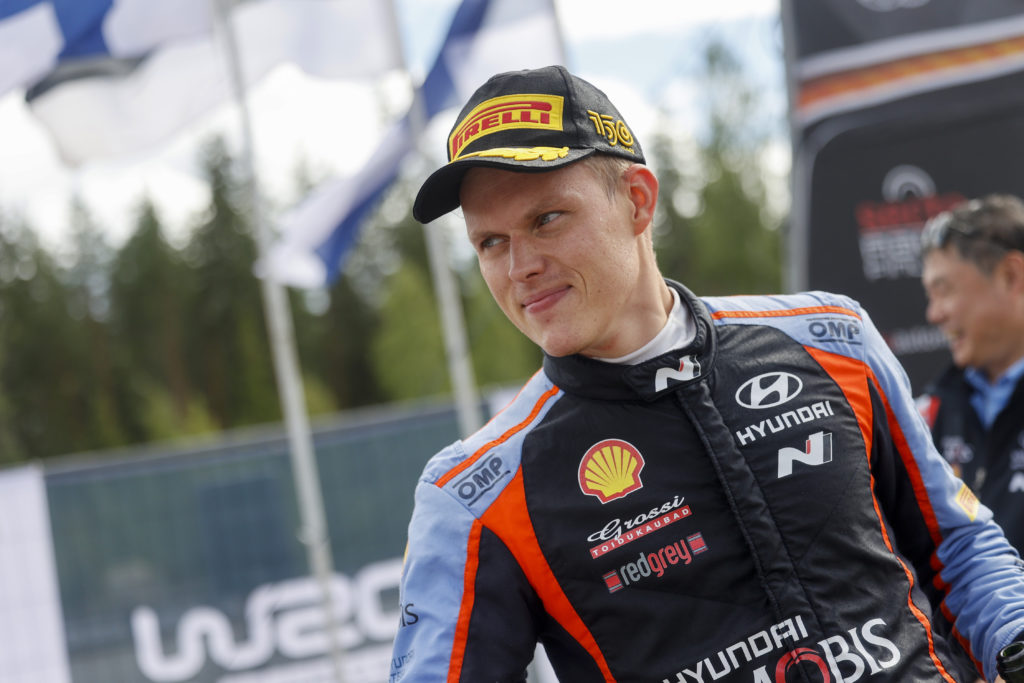 Crew Notes: Ott Tänak/Martin Järveoja (#8 Hyundai i20 N Rally1)
• Estonians took victory at previous round in Finland
• Tänak currently holds second place in the drivers' standings
Tänak said: "We head to Belgium on the back of our Finland victory, which was certainly a good morale boost for the team. Ypres is a unique tarmac rally, one that looks quite simple on paper – lots of straights and junctions, and not so many types of corners. In reality, it is actually quite tricky because the junctions and cuts are different and it can be very demanding, especially if the weather is mixed. You need a lot of confidence in the cuts and a stable car. Power will also be really important with acceleration from slow speed. We'll try to keep the momentum from Finland, even if it's a very different type of rally."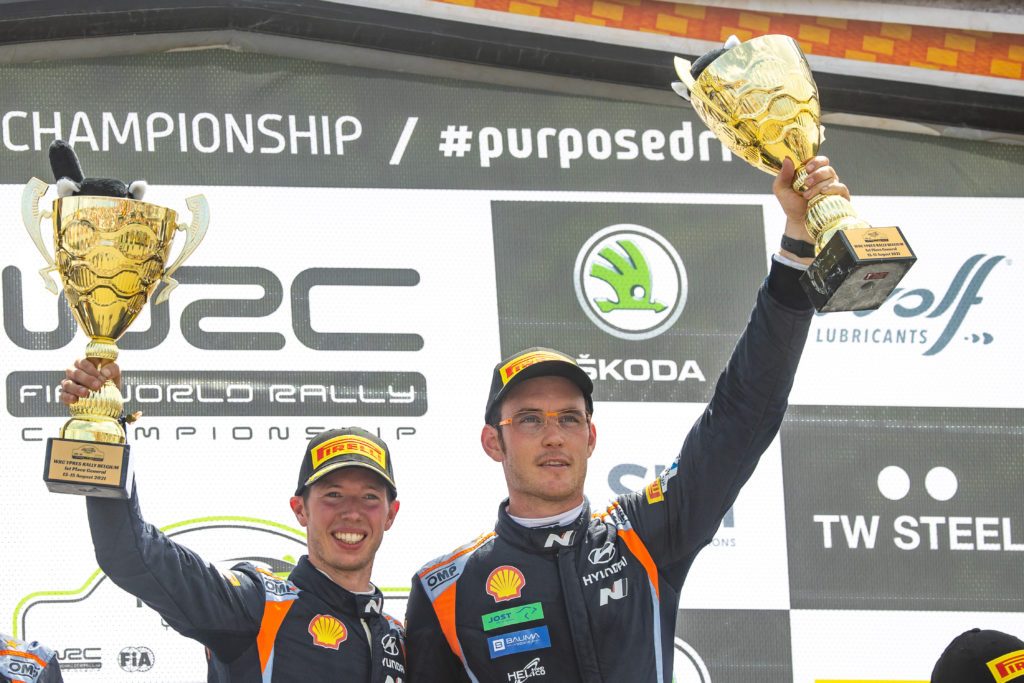 Crew Notes: Thierry Neuville/Martijn Wydaeghe (#11 Hyundai i20 N Rally1)
• Home event for Belgian crew
• Duo won at Ypres Rally Belgium in 2021
Neuville said: "Ypres Rally Belgium, our home rally, is probably the event that we're looking forward to the most in the season. I've got good memories from last year, and in fact previous visits when the event was part of the IRC. I can't wait to get back. We're finally heading to tarmac again after a run of tricky gravel rallies. We hope to return to winning ways in front of the local spectators, fans, supporters, and family members; we'll certainly be motivated and ready to do our best. There is only one goal: to repeat our victory from last year. It won't be easy, as the competition is so tough. We will need to make sure everything is on point if we are going to be competitive."
Crew Notes: Oliver Solberg/Elliott Edmondson (#2 Hyundai i20 N Rally1)
• Crew targeting to continue their learning process
• Solberg was on course for aWRC2 win last year at Ypres
Solberg said: "The disappointment from Rally Finland was huge, so I am determined to bounce back from that quickly. It was, at the same time, great to see all the smiles and celebrations after the team's victory. The girls and guys in Alzenau are working so hard for this. Ypres is next and it's a very specific event on the calendar, lots of cuts and mud make it one of the trickiest tarmac events. I have great memories from last year when I was leading WRC2. Of course, this year, I will be in the Rally1 car which will be a new challenge, but I will try to go fast. You need a precise car to suit the narrow roads, and an easy car to drive with all the cuts. Most importantly, we don't want any surprises."
Weekend at a Glance
• Ypres Rally Belgium begins on Friday with two passes of four stages: Vletern (11.97km), Westouter-Boeschepe (19.60km), Mesen-Middelhoek (7.99km) and Langemark (8.95km)
• Saturday is the longest day of the event, with the itinerary consisting of eight tests that have a combined distance of 133.82km
• Two runs each of Watou (12.36km) and Kemmelberg (13.31km) bring the rally to a close on Sunday
• The second pass of Kemmelberg (13.31km) will be the event's Power Stage, which offers additional points to both the crews and manufacturers.
– ENDS –