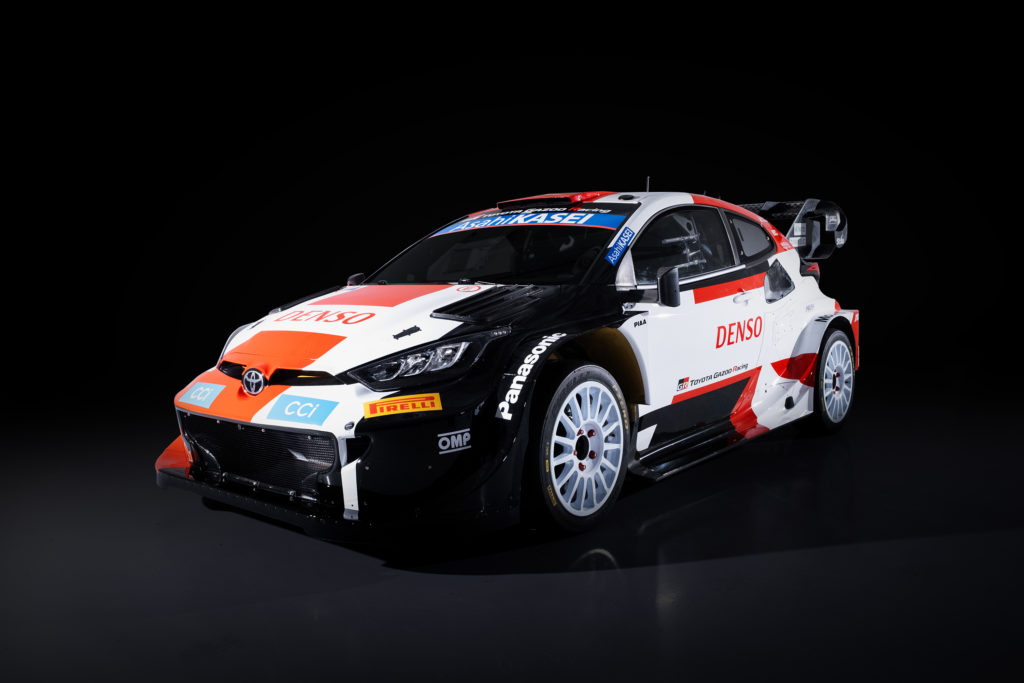 Rallye Monte-Carlo: Preview
TOYOTA GAZOO Racing starts WRC title defence on magical Monte
2023.1.13 (Fri)
 TOYOTA GAZOO Racing World Rally Team aims to begin the defence of its FIA World Rally Championship titles with a victory on the legendary Rallye Monte-Carlo, which opens the 2023 season on January 19-22.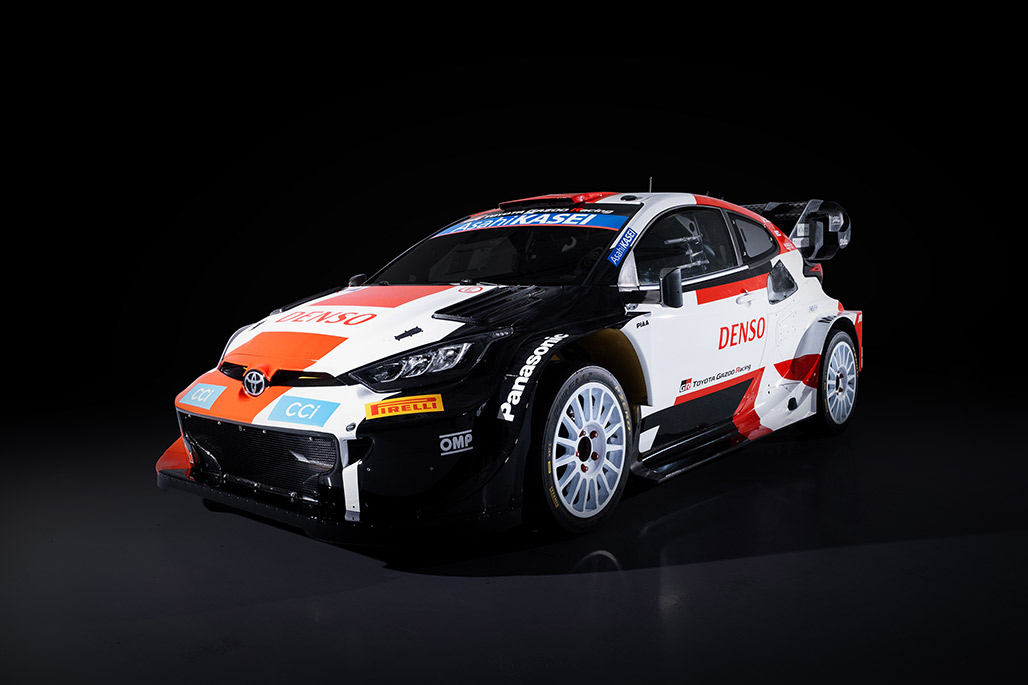 TGR-WRT has set its sights on a third successive WRC triple crown following a successful debut season in 2022 for its GR YARIS Rally1 HYBRID car, which swept the drivers', co-drivers' and manufacturers' world championships.
The team continues to work hard to improve this winning package, and the most obvious change for 2023 is new rear fender bodywork featuring a revised cooling inlet for the car's hybrid system. Other developments include a new specification of engine with a higher output.
After becoming the youngest ever WRC drivers' champion at the age of 22, Kalle Rovanperä returns to defend his crown together with co-driver Jonne Halttunen. They are joined again for the full season by twice championship runners-up, Elfyn Evans and Scott Martin.
Eight-time champion Sébastien Ogier commences another partial schedule of rallies on his home roads in the French Alps – where he will target a record ninth Rallye Monte-Carlo victory – and continues to work with co-driver Vincent Landais after they joined forces at the end of last year.
Takamoto Katsuta will step up to share the team's third entry with Ogier during the season, while also continuing to gain experience on all the remaining rallies – beginning with Monte-Carlo – in an additional fourth entry alongside co-driver Aaron Johnston as part of the TGR WRC Challenge Program.
Rallye Monte-Carlo is the oldest and most famous event on the WRC calendar, and often also one of the most demanding. Changeable weather conditions can mean drivers sometimes face dry asphalt and snow and ice in the same stage. As a result, tyre choice is crucial.
As in 2022, the service park will again be located on the harbourfront in Monaco itself, with the rally to start from the iconic Casino Square before two Thursday night stages. The first of these climbs up to finish at the famed Col de Turini, while the second descends from La Cabanette on roads last used at the end of the 2020 edition and is the longest test of the rally at 24.9 kilometres.
Friday consists of two loops of three stages to the north-west of Monaco around Puget-Théniers, which hosts a tyre-fitting zone in place of mid-day service. Saturday follows a similar format but is longer, with the action taking place further to the west and crews only due to return to Monaco almost 15 hours after they left. Sunday pairs two passes of the classic Luceram – Lantosque test with two more runs up the Col de Turini, where the rally will conclude at the end of the Power Stage.
Quotes:
Jari-Matti Latvala (Team Principal)
"As a rally fan the start of the season is always a very exciting moment and this year is no different. Every team is able to win so we expect that this season is going to be tougher and more challenging. But we like this challenge and we enjoy having to really fight for victories. Of course, we have to have the three titles as our target once again. We know we have a strong car but we also know that we need to keep working hard and that there are areas where we have to improve compared to last year. Every year you have to look for where you can make your car better and there are a few things which we have changed for this year. We have everything ready; we have a car which has been competitive and reliable and our drivers are all familiar with that car and hungry for results. With Rallye Monte-Carlo we start with the most difficult rally of the season. Going into the first stages in the darkness on Thursday night is a huge challenge for the drivers, and at the end of the weekend you want to finish with a good result to start the season."
Kalle Rovanperä (Driver car 69)
"My feeling is good before the start of the new season. We know that it will not be easy to defend the championship. We have seen that the competition level is getting higher all the time, so we need to try and raise our game also and keep pushing hard. The team is again doing a great job to try and maximise the performance and make the car faster and stronger. Rallye Monte-Carlo is a special event, and usually makes for a bit of a tricky and nervous start to the season. But I'm more confident going into the rally than I was last year when everything was so new with the car; now I know that we should have everything in the right direction and be able to have an easier start. It's never simple to have a clean rally there, but that will be our plan to begin the season in the right way."
Elfyn Evans (Driver car 33)
"The WRC off-season is always pretty short but I was still happy to take a bit of a break and now I feel ready to go into the new season. Last year fell short of my own expectations personally, but we managed to make some progress and I'm hoping to be able to put better results together this season. The team is always working to evolve the car, and twelve months in to the Rally1 era we understand things a lot better. Like always it should be a competitive year but I definitely feel that we're in a better place to challenge, and to fight for the title remains my goal. Rallye Monte-Carlo is a classic event and one that everyone wants to win. It's always a big challenge, especially with the conditions, but it's a challenge I enjoy and hopefully we can start the year with a positive result."
Sébastien Ogier (Driver car 17)
"I'm still very excited at the start of the season, even though I'm no longer taking part in the full year. It's always a pleasure to sit behind the steering wheel of a top WRC car. Last year I really enjoyed doing these few rallies. It was good to see I could still be competitive and the target is to try and stay on a similar level this year and fight for some more wins. I know that the team is never relaxing; even though the last seasons have been very successful, they are still working very hard. Rallye Monte-Carlo is probably the one I want to win the most and I will do my best once more. Preparation has been more difficult as everybody is limited to one day of testing, which is difficult for such a complex event with different conditions and tyre options. But it's the same for everybody, and I will try to make the most of my experience."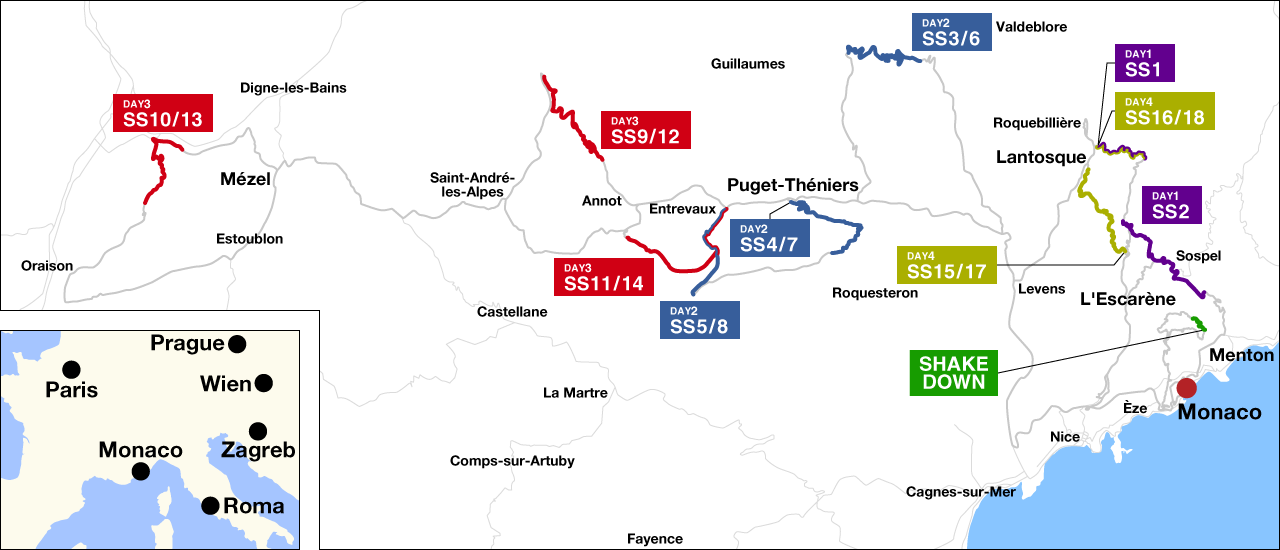 TOYOTA GAZOO Racing WRC 2023 Official Partners

./.