7 AUGUST 2022
M-SPORT FORD UNFULFILLED IN FINLAND
The M-Sport Ford World Rally Team leaves Rally Finland subdued following a weekend of ups and downs in the FIA World Rally Championship with the Puma Hybrid Rally1's ultimate pace highlighted with second on the rally-ending power stage.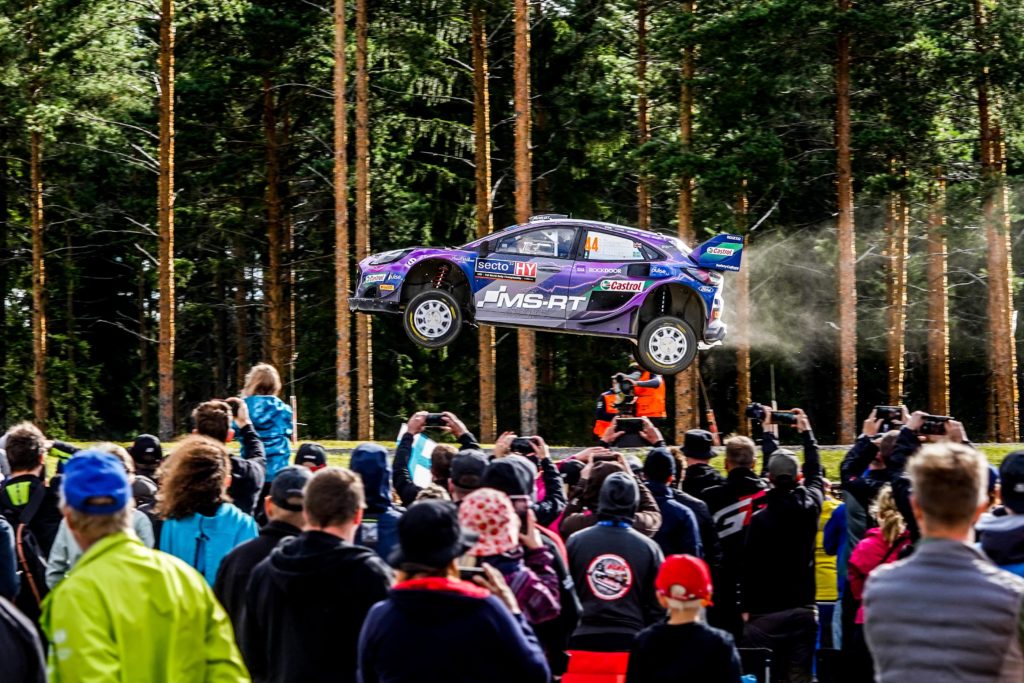 Gus Greensmith finishes the event at the front of the M-Sport pack, with a strong and consistent performance adding to the Briton's experience in Jyväskylä. A promising start on Friday saw him sitting only 1.7 seconds behind teammate Pierre-Louis Loubet as the battle for seventh position would continue into the weekend.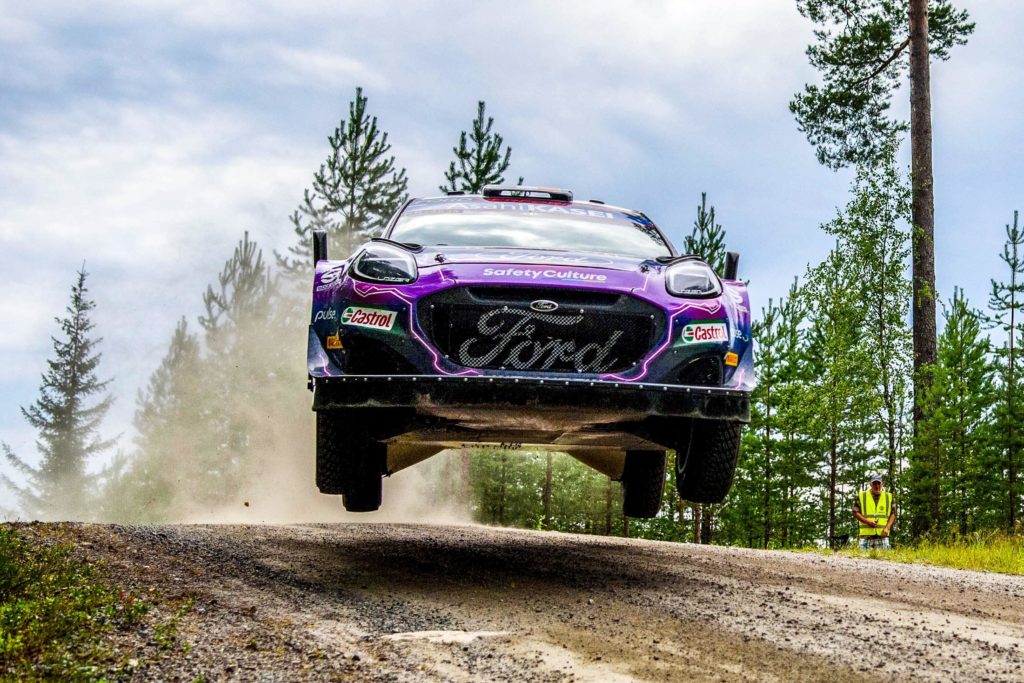 Greensmith faced challenges on Saturday, rainy conditions saw him struggle for grip in the morning stages. Climbing through the overall classification throughout and signing off the day with the fourth fastest time in SS18, Greensmith moved from ninth to seventh overall.
French youngster Loubet would set competitive times and deliver a strong and consistent performance on his Rally Finland debut in a top-flight Rally1 car. Saturday brought difficulties for Loubet, but despite the rain he claimed one top-five and two sixth-fastest times, fighting for top spots in a field more accustomed to the fast gravel of Finland.
Adrien Fourmaux made a brilliant start to the event with the fifth-fastest time on the opening stage of Friday. He soon encountered problems when his car suffered a bent steering arm on the following speed test, which he then stopped to repair causing him to lose almost 17 minutes to the frontrunners. The Frenchman ran into difficulty during the second loop of Friday's running, losing his power steering, and with a herculean effort Fourmaux returned the car to service for repairs.
He maintained a good pace throughout Saturday's stages, setting times competitive with his teammates and headed into Sunday with hopes of reliving his record-breaking jump on the famous Ruuhimäki power stage.
Rally1 inductee, Jari Huttunen, gained all-important mileage and experience on familiar roads while showing a natural competitive pace considering his limited running time. Huttunen's highlight of the weekend came with an exceptional fifth-fastest time on his first ever competitive stage in a Ford Puma Hybrid Rally1.
Huttunen continued to maintain pace with his teammates throughout the rest of the weekend and takes valuable knowledge from his time in the car.
Craig Breen showed a lot of promise heading into Rally Finland, making a strong start on Friday setting top-five times and strong pace while keeping in the fight for a podium position. He ended Friday fifth overall 6.2 seconds adrift of the podium, feeling comfortable and confident.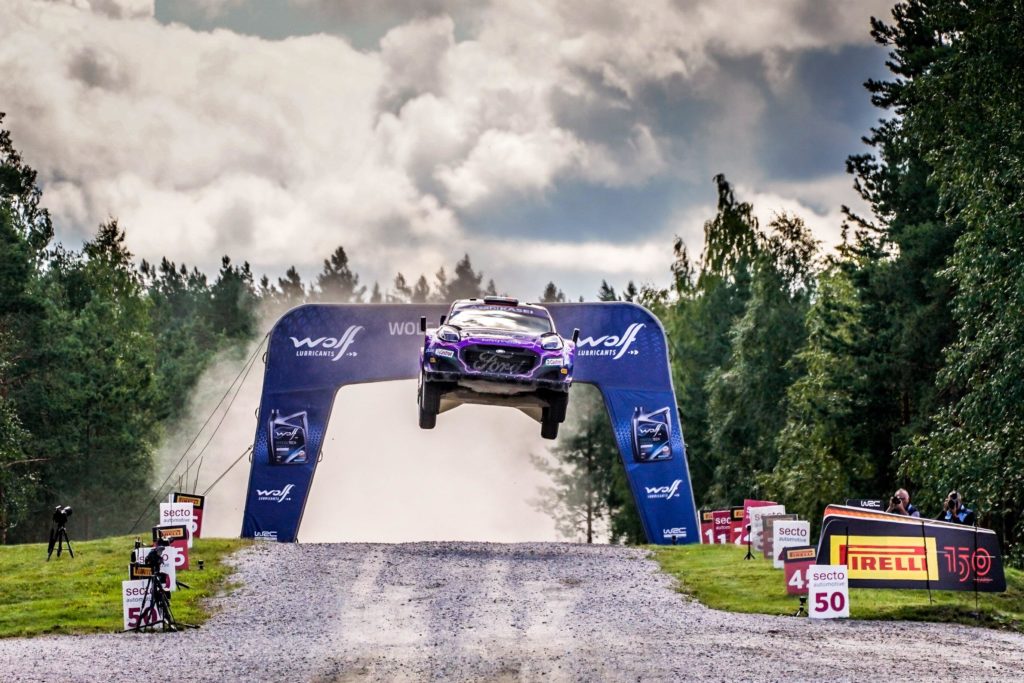 The strong pace continued on Saturday as, despite rainy conditions and low grip levels, the Irishman would keep up with top-running cars. Disappointment struck on SS12, Breen took the wrong line over a crest, colliding with a banking and tearing off the rear right corner of his Puma Hybrid Rally1. This brought Breen's day to an untimely end, seeing him miss out on a good overall position and podium promises. Returning to action on Sunday, Breen highlighted his all-out pace and capabilities of the Puma Hybrid Rally1 with a blistering time on the power stage to claim second and four valuable power stage points.
All preparations were made for Sunday, as all the crews would be aiming for power stage points to end the weekend on a good note.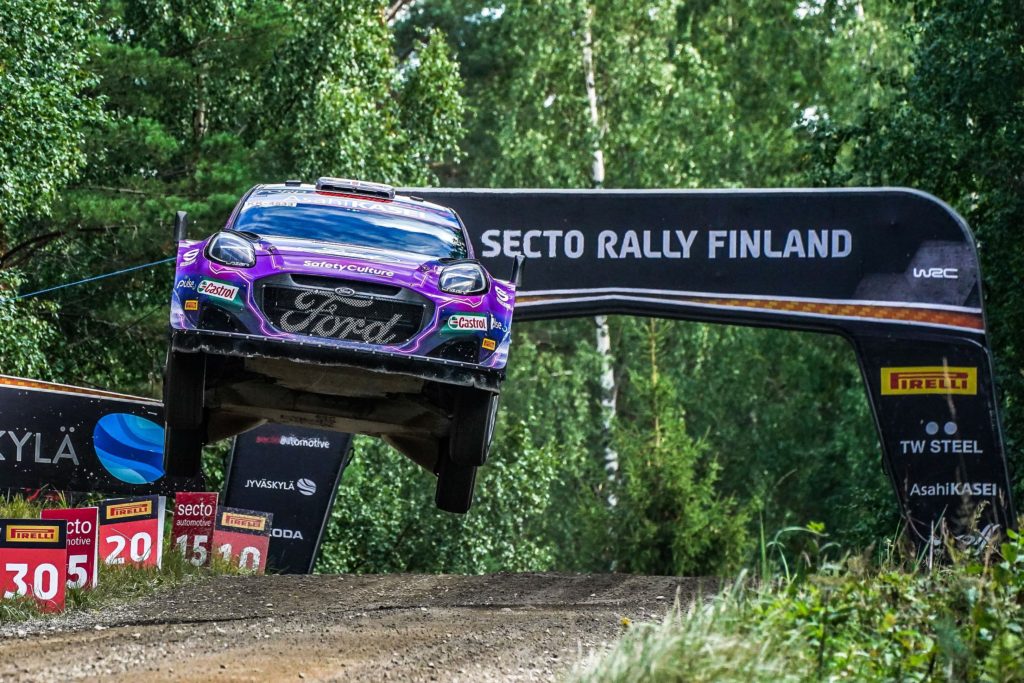 Rich Millener, Team Principal, said:
"Overall, it's been a disappointing weekend for us as a team. We showed we had the pace and potential for a podium finish but ultimately it didn't materialise. The one thing that we can come away with from Finland is that we have a car that is more than capable which Craig highlighted with his power stage performance.
"Jari Huttunen made a respectable debut too for his first ever Rally1 drive and was able to complete the event without any mistakes. Next up is Ypres and another short turnaround, we know we have a competitive tarmac car so we need to re-focus and target a strong event in Ypres."
Gus Greensmith, said:
"In the mornings we didn't generally have the speed and I think that was mainly down to me but in the afternoons we certainly did and we made some really good progress throughout the weekend. I'm really enjoying my driving and looking forward to carrying it forward going into Belgium."
Adrien Fourmaux, said:
"It's a shame that we had some trouble on the Friday, but we had some interesting pace through these wonderful stages. It was enjoyable to drive this car in this rally, there have been some positives that we are looking forward to bringing to the upcoming rallies."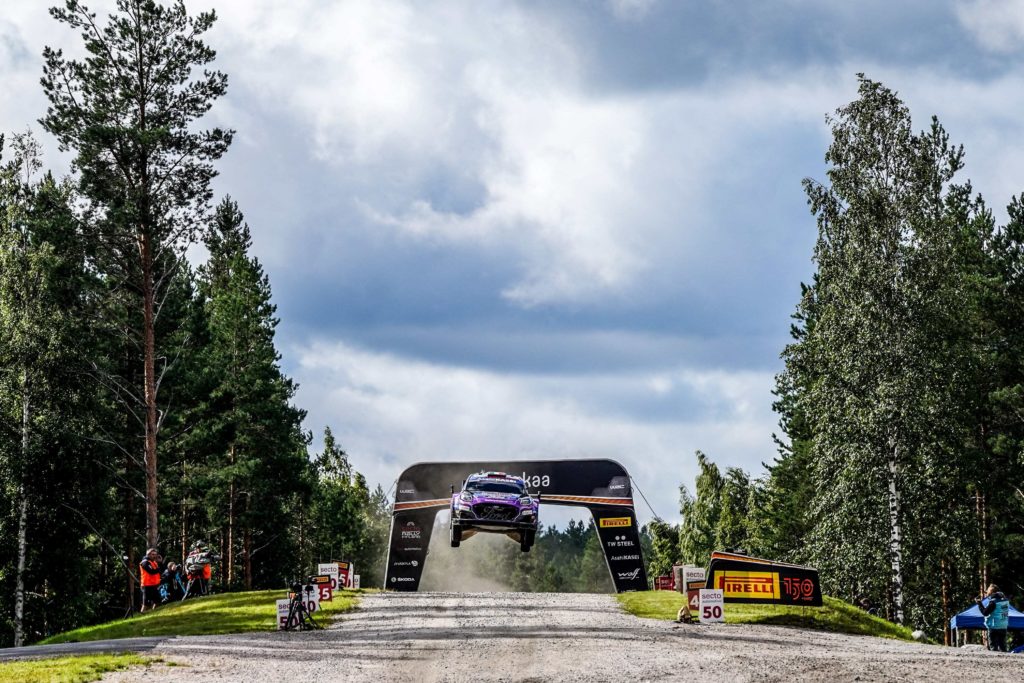 Jari Huttunen:
"It was an amazing feeling to finish the rally without any mistakes, with some good stages also. I did lose some confidence when I had a couple of small issues, but I think it was quite a positive weekend still so I can be quite happy."
Craig Breen, said:
"We've had a decent enough end to the weekend with the power stage, but obviously I'm disappointed with the overall result. Our pace has been good, we'd have like to have stayed in contention for the podium a bit longer, but that's the way it is unfortunately. We're looking forward to Ypres now, it's a completely different rally as we're back on tarmac again, so let's see how it goes."
Pierre-Louis Loubet, said:
"It's disappointing to finish the event like this, but sometimes it goes that way. For our first time here in Finland in a top-level Rally1 car, it didn't go so badly overall. We are now looking to the rally in Greece, which I think will be better based on how the car works and feels for me. So, now we have a break and then we go again."
– ENDS –