M-SPORT CREWS READY FOR SPEED IN SPAIN
The M-Sport Ford World Rally Team is heading to Spain for the penultimate round of the 2022 FIA World Rally Championship, an event which has recently become the traditional site to bookend the European WRC season.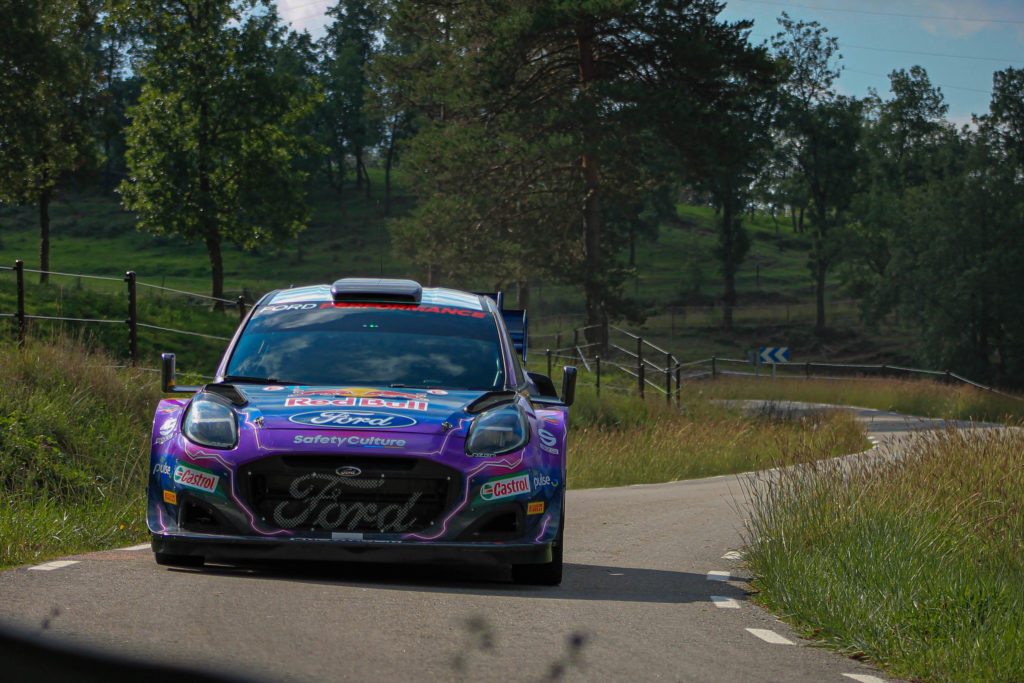 A total of seven cars will be based in the M-Sport service area in Spain, including five Ford Puma Hybrid Rally1 cars and two Fiesta Rally2 cars. Adrien Fourmaux will make his return to the top-flight of the WRC after not competing on the previous two rounds of the championship. Following a standout performance in Greece, Pierre-Louis Loubet will return to the team for his final appearance of the season.
An event steeped in history, 1957 saw the first edition of Rally Spain, eventually joining the WRC calendar in 1991 and operated from the Costa Daurada area in 2005. The rally will no doubt be a nail-biter thanks to its racetrack-like surface and extra-wide roads giving opportunity to maximise commitment through every corner.
After many years as the championship's last remaining mixed surface encounter, Spain's fixture is now on sealed-surface roads only. The Costa Daurada based stages inspire agressive driving and cautious corner-cutting to shave precious time, as a result, clean and detailed pace notes are key.
The rally will consist of 293.77 competitive kilometres spread over three days and 19 stages as well as a 4.21km shakedown stage at Coll de la Teixeta on Thursday morning which will also form part of iconic Riudecanyes power stage.
Rally Spain is a fan-favourite thanks to its picturesque and accessible stages, including a seaside super special on the beachfront of Salou and the iconic Riudecanyes roundabout. Another highlight for fans attending Spain's flagship rally is the unique service park location, which is situated beside the enormous PortAventura World amusement park.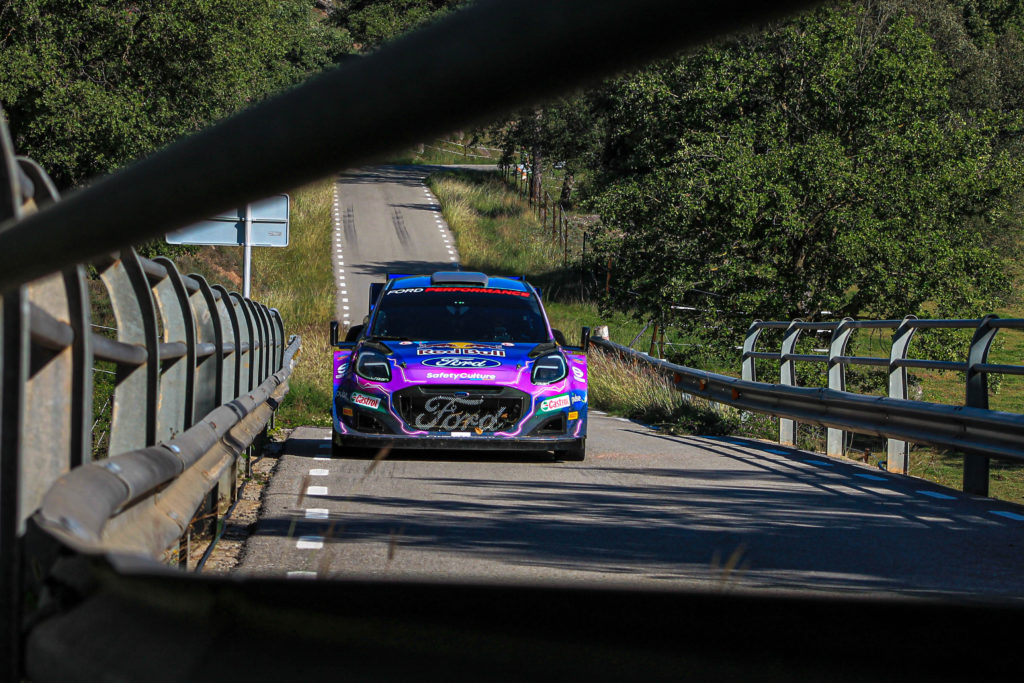 Richard Millener, M-Sport Ford World Rally Team Principal, said: "Rally Spain is an iconic WRC event that has been a fixture on the calendar for quite a while and so our crews and the team have a lot of experience here. We had a very good pre-event test with all of our entered crews, which is giving us a lot of confidence heading to the event. The test team were able find a nice setup with the car and the crews are extremely happy.
"As we near the end of the season the focus is on securing good results with the Puma as we aim to end the year on a high. Spain represents the end of European season events, so we are really looking forward to seeing a lot of fans out in Spain.
"It's Paul Nagle's final WRC event as well, so we're going to do everything we can to make sure he goes out on a high and thank him for all of the hard work him and Craig have put in since joining the team."
Craig Breen, said: "Spain should be nice, it's an event that I haven't done for a couple of years, 2018 was my last time. It's an event that I like and the closest we ever really get to circuit racing on a rally stage with nice smooth tarmac. Hopefully the weather will be nice and dry so that we can enjoy the high grip and speeds there. We had our test before New Zealand and it went really well, the feeling was good so hopefully we can find a good feeling in the shakedown and try to get the best result possible. There are two events left on Tarmac to finish off the season so we want to try and finish on a high and see if we can turn this bad luck around."
Gus Greensmith, said: "Spain is like the race track rally of the year, it has very, very smooth roads that are beautiful to drive on which is something that I think suits the Puma very well. The test went really well, we made very few changes and the car felt fantastic from the first runs so I am looking forward to it."
Adrien Fourmaux: "I am really pleased to be back in the car and it's a beautiful rally, we have some really nice flowing stages and I will be really happy to be back in the World Rally Championship. We had a really good test and I am really happy to drive the car in Spain and enjoy the moment, I hope for a good result for the team and all our crews."
Pierre-Louis Loubet, said: "I am looking forward to Spain, I hope that we will be confident with the car like we have been all season. After our test I am really confident in the car and sure it will perform very well on the Spanish Tarmac. This will be mine and Vincent's last time in the car this year, so we are hoping for a strong end to the year."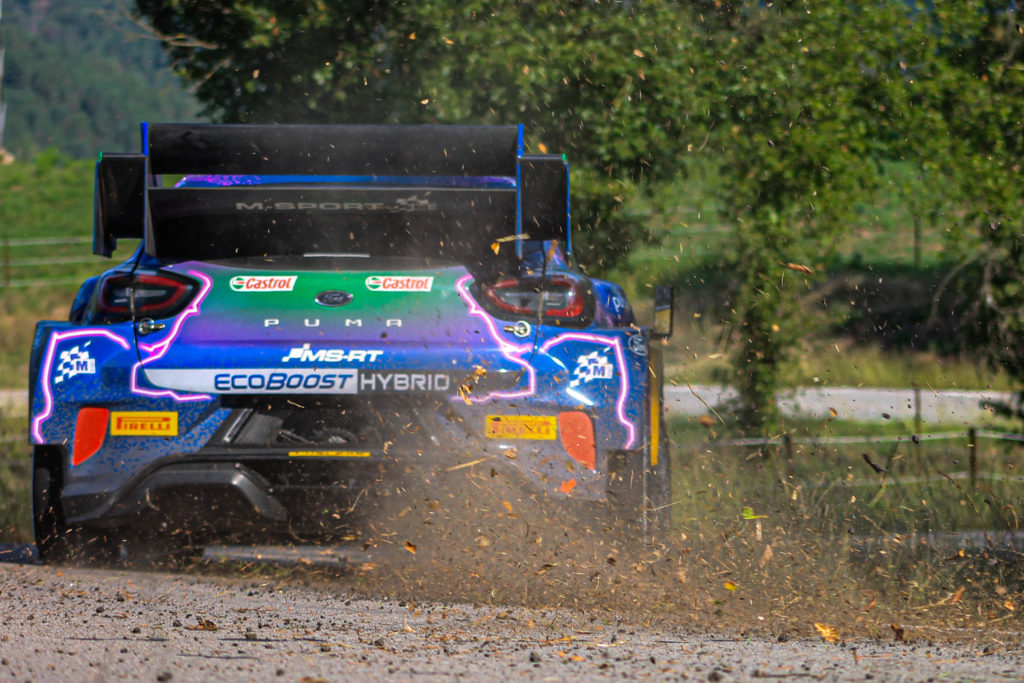 – ENDS –