Acropolis Rally Preview
– Following back-to-back victories in Finland and Belgium, Hyundai Motorsport has its sights set on a competitive outing at Acropolis Rally next week (September 8-11)
– The in-form crew of Ott Tänak and Martin Järveoja have won twice on gravel this season, and claimed second place at the demanding event in 2021
– Competing alongside the Estonians in round 10 of the FIA World Rally Championship (WRC) will be Thierry Neuville/Martijn Wydaeghe and Dani Sordo/Cándido Carrera.
Alzenau, Germany
September 2, 2022 – Hyundai Motorsport travels to Acropolis Rally, round ten of the 2022 FIA World Championship (WRC), feeling positive after back-to-back victories in the last two events. The team has demonstrated its Hyundai i20 N Rally1 is capable of competing for victory on all surfaces, but it remains focused on improving in all areas as it heads to the demanding gravel rally.
After a seven-year hiatus, Greece made a successful return to the WRC calendar last year. The legendary Hellenic event is gruelling, boasting high temperatures, twisting mountain stages and road conditions that become increasingly treacherous with each pass as the rocks and stones come loose. While speed will be key to producing a strong result, winning the war of attrition will also be vital in the fight for the podium places.
Ott Tänak and Martin Järveoja managed to balance pace and reliability effectively at the 2021 edition of Acropolis Rally, where the pair finished second overall. The crew is currently filled with confidence following its recent victories in Finland and in Belgium.
For Belgians Thierry Neuville and Martijn Wydaeghe, Greece is a chance to come back fighting after their retirement from the lead of their home event. A third podium of the season would be a welcome result for the #11 squad. The line-up of crews in the Hyundai i20 N Rally1 is completed by Dani Sordo and Cándido Carrera. The Spanish outfit has secured a top-three finish on their two previous WRC outings in 2022, both of which were on gravel.
The Acropolis Rally itinerary consists of 16 stages across four days, with a total distance of 303.30km. Almost half of that total will be completed on Saturday, as the competitors take on 147.98km of punishing gravel stages. Three tests on Sunday, including the rally's Eleftherohori Power Stage, bring the event to a close.
Deputy Team Director Julien Moncet said: "We head to Greece with the confidence that we can secure another strong result following our victories at Rally Finland and Ypres Rally Belgium. These performances have shown that the Hyundai i20 N Rally1 has the capability to win on any surface, so we will continue to push for victory at every event. Of course, we must not be complacent; the field is incredibly strong, and anything can happen in WRC. This is especially true at Acropolis Rally, as it is one of the most demanding rallies on the calendar for both the cars and crews. Our target will be to stay out of trouble and be in a position to battle for the top spot heading into the final stages. We have an excellent line-up that we believe can do this and deliver another positive weekend for the team."
Ott Tänak/Martin Järveoja (#8 Hyundai i20 N Rally1)
– Estonians are targeting third consecutive win
– Crew finished on podium in Greece last season
Tänak said: "Acropolis Rally is a great event; the roads are smoother than they seem and nice to drive. Last year the weather was not what we were expecting, as it was a bit wet and damp, so we will see what the conditions are like this year. We are feeling positive after winning in Ypres, and as we were able to get on the podium in Greece last year, it is our hope that we can do the same again next weekend. Going from the tarmac of Belgium to gravel is a big change, but we know we can be strong on this surface after our wins in Italy and Finland."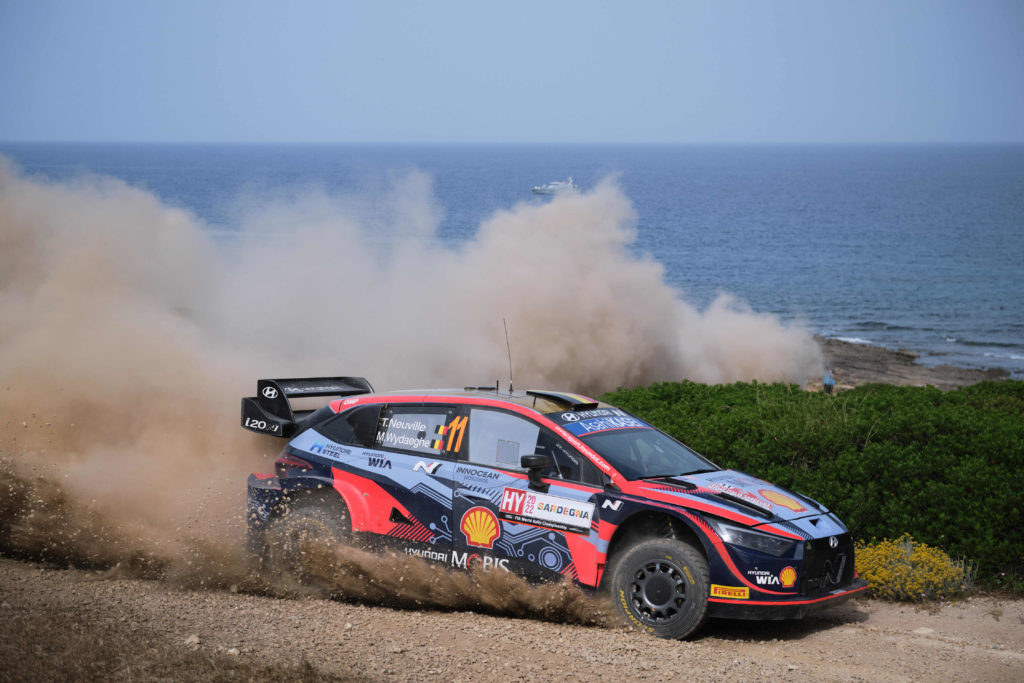 Thierry Neuville/Martijn Wydaeghe (#11 Hyundai i20 N Rally1)
– Crew looking to bounce back after disappointing home rally
– Belgian duo ready for gruelling gravel challenge
Neuville said: "Greece will be a very challenging event. It is expected to be hot, so it will feel like we are still in summer. The stages are tough, as some are very long and the conditions can be rough in parts. The days themselves are also gruelling, with early starts and late finishes. It is a rally I have done a few times in the past, back in 2012 and 2013, and then of course last year as well, and it is a place that has given me good memories. We will need a reliable and strong car to battle the terrain and the heat, which will make it tough also for us in the cockpit. If all goes well, our target is to fight for the podium."
Dani Sordo/Cándido Carrera (#6 Hyundai i20 N Rally1)
– Spaniards return to line-up for third time in 2022
– Pair have finished on podium at both previous events this season
Sordo said: "This is going to be a very demanding rally, as it is going to be hot conditions for the cars as well as us in the cockpit. The gravel roads are also very tough on the tyres, so it will not just be about the speed in Greece. Of course everyone will be pushing hard, but you will have to be clever in certain sections and not go over the limit. There is also the small chance of rain that could make the stages very slippery and even harder to deal with. Cándido and I have managed to get a podium at both our previous events this season, so we would like to continue that top-three form next weekend."
WRC2 Overview
After their win in Rally Finland was taken away by a post-event exclusion, Teemu Suninen and Mikko Markkula have their sights set on victory in Greece. While it will be the crew's first outing at the Rally of the Gods, the duo has shown impressive pace on gravel in the Hyundai i20 N Rally2 this season.
Paraguyan driver Fabrizio Zaldivar has improved at every WRC2 event in 2022. With Marcelo Der Ohannesian in the co-driver seat, the pair will be targeting another solid performance in one of the year's most demanding events.
Suninen said: "I am excited for my first Acropolis Rally! The stages will be twisty and demanding, which should be a good challenge. In the last rallies, we have seen winning pace from the Hyundai i20 N Rally2, so I am looking forward to what we can achieve next week. The pre-event test will be crucial for us to get up to speed quickly so we can fight at the front of the field throughout the weekend. It will not be an easy task, but it is one we are really looking forward to."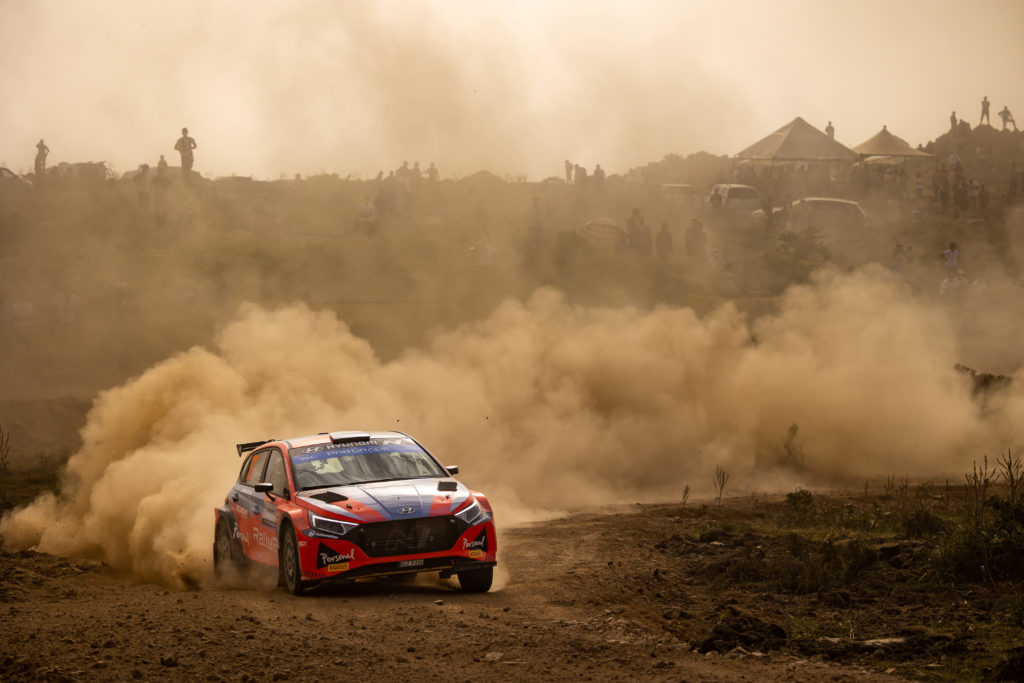 Zaldivar said: "Acropolis Rally is one of those classic events that you dream of being able to drive as a child. Last year we had a good performance in our debut. With several more events of experience, as well as the hard work that we have been doing together with Hyundai Motorsport N, we have very good expectations for this year. Much like previous rounds, the pre-event test will be useful ahead of the event. There is a lot of commitment on the part of the team and I feel that in each test we advance a new step with the car."
Deputy Team Director Julien Moncet said: "It was disappointing to see Teemu and Mikko lose their Rally Finland win, however it doesn't take away from their incredible performance on home soil. They have demonstrated their ability to fight at the front of the WRC2 field and we expect them to do just that in Greece. Fabrizio and Marcelo are learning more and more with every event, and we are happy to see them progressing throughout the season. Both crews will have to work hard to achieve the results they are hoping for, but we confident we can leave the rally feeling positive about our WRC2 performance."
Weekend at a Glance
Acropolis Rally kicks-off on Thursday evening with a single stage at the Olympic Stadium in Athens
Two loops of Loutraki (17.95km), Harvati (14.42km) and Dafni (13.99km) make up the schedule on Friday
Saturday is the longest day of the rally, with the day's six stages combining for a total of 147.98km, just under half of the overall event distance
The rally concludes on Sunday with three final stages, including two passes of Eleftherohori (16.90km), the second of which being the event's Power Stage.