19 MARCH 2023
DETERMINATION PAYS OFF IN MEXICO
The M-Sport Ford World Rally Team endured a tough and difficult Rally Mexico with Ott Tänak fighting hard to salvage ninth overall and second in the Power Stage.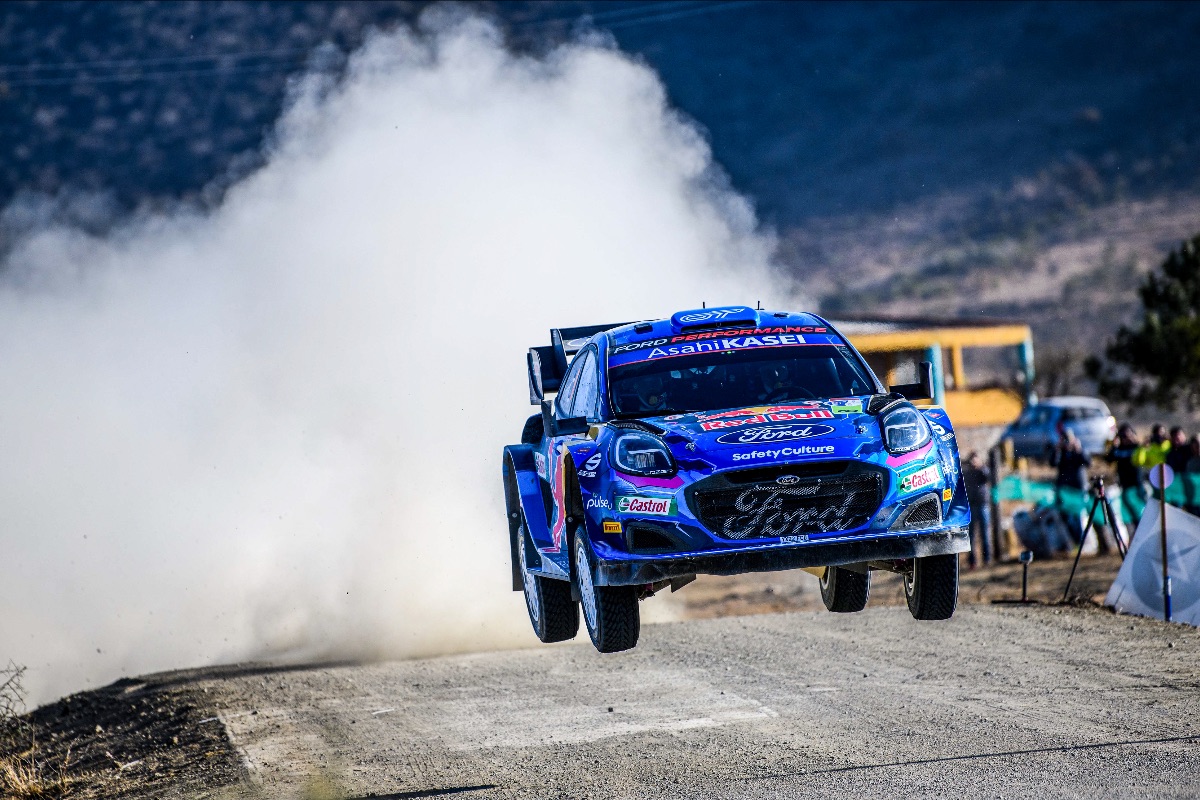 The rally got off to a great start for Tänak in the historic and colourful city of Guanajuato, taking back-to-back stage wins on city streets packed with Mexico's passionate rally fans.
The run of pacesetting momentum was sadly not to last for the Estonian. As he started the first full day of action on Friday morning, a turbo failure saw the Estonian crew temporarily stop in stage before continuing with severely reduced power. Tänak limped his Puma Rally1 back to mid-day service, determined not to retire. The entire team focus then shifted to damage limitation mode and doing everything possible to propel the number eight Puma back up the overall classifications into a championship points position.
Armed with a fresh turbo thanks to a flat-out lunchtime service, Tänak headed back to action posting consistent top-five times without fault, gaining positions after every stage. After dropping to 29th overall, Tänak powered through to 17th by the conclusion of Friday. Saturday saw him discover more pace, taking two stage wins as he ended the day 11th, desperately close to the precious championship points paying positions.
Sunday saw Tänak step it up another gear, hurtling into ninth overall, achieving the new objective of a top-ten spot and headed to the power stage with all eyes on maximising every opportunity for points. The Estonian left nothing on the table, making the most of every available inch of Mexico's gravel roads with a stunning display of aggressive driving that earned him second on the power stage and another four points toward the championship.
Pierre-Louis Loubet arrived in Mexico having never competed outside of Europe before with a goal to take in the experience and further develop his craft as a driver. An impressive top-three shakedown time on his first pass was an encouraging start ahead of the first loop. Sadly Loubet's rally ended as soon as the proper stages started on Friday morning. The tough and rocky Mexican stages breaking his suspension, forcing retirement for the day. Re-joining on Saturday a difficult day lay ahead as the young Frenchman had to persevere with low grip stage conditions as he cleaned the road for all the other crews. Running wide on a fast corner on stage 17 saw Loubet hit a big rock in a ditch, again breaking the suspension and unfortunately meaning he was again unable to finish the third leg of the event. Loubet returned to action on Sunday to finish the rally, gaining more precious mileage. Despite some very tough lessons over the course of the event, they will all contribute to making him a stronger driver.
Jourdan Serderidis joined M-Sport for Rally Mexico, an event he was enthusiastic and happy to compete on, underlined by his enthusiasm at the rally's spectacular Guanajuato ceremonial start and super special stages. A small but costly error thanks to Mexico's rough and unforgiving nature saw Serderidis retire for the day on Friday. He returned to form on Saturday, running for the remainder of the rally without issue and successfully finishing the event after an impressive run through the El Brinco power stage.
Adrien Fourmaux lined up for his second event in WRC2, and from the off he highlighted the pace of the Fiesta Rally2, fighting for the lead with well-measured and consistent top-three times. A strong second place looked likely on Sunday morning pending no dramas, but bad luck for the French pairing was waiting for them. On the second stage of the day, a rock damaged the alternator belt, which firstly meant they lost power steering for ten kilometres and then as the battery started to drain they were forced to stop mid-stage to repair the car. Fourmaux and co-driver Coria worked impeccably to replace the belt at the side of the live stage, in hot and demanding conditions, and despite all the difficulties, only lost 17 minutes. Their repairs did enough to allow them to keep their chances of scoring WRC2 points alive, although a well-deserved podium finish was cruelly robbed. Making up for the lost ground, Fourmaux put in an exceptional performance on the power stage, going faster than any other WRC2 securing himself an additional three championship points, whilst setting a top ten overall time.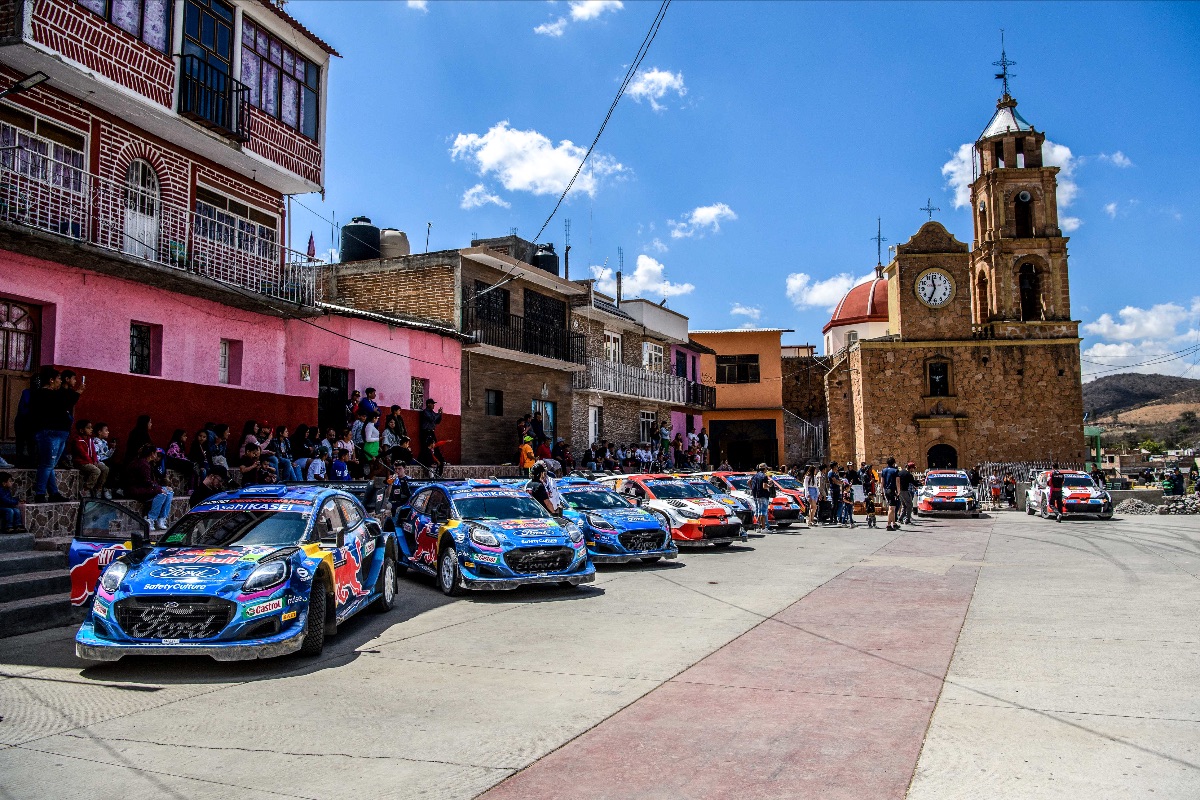 Richard Millener, M-Sport Ford World Rally Team, Team Principal, said: "On paper, the results are disappointing for us this weekend, there is no doubt about that. I have to say I am incredibly proud of what the team did to turn Ott's result around though, it went from looking like a retirement to soldiering on and going beyond what we thought possible in service on Friday. This team spirit helped us get Ott back into the top ten and in a strong enough position to score power stage points. Ott's driving too has been great, yet again he drove a clean rally with zero mistakes and that showed in the power stage – our championship position is still quite solid.
"Pierre-Louis had a very character-building weekend, but these weekends are needed in order to develop as a driver and learn from your mistakes. The focus for Pierre-Louis now is to look ahead to Croatia, a rally he has done before and had some good pace on last year.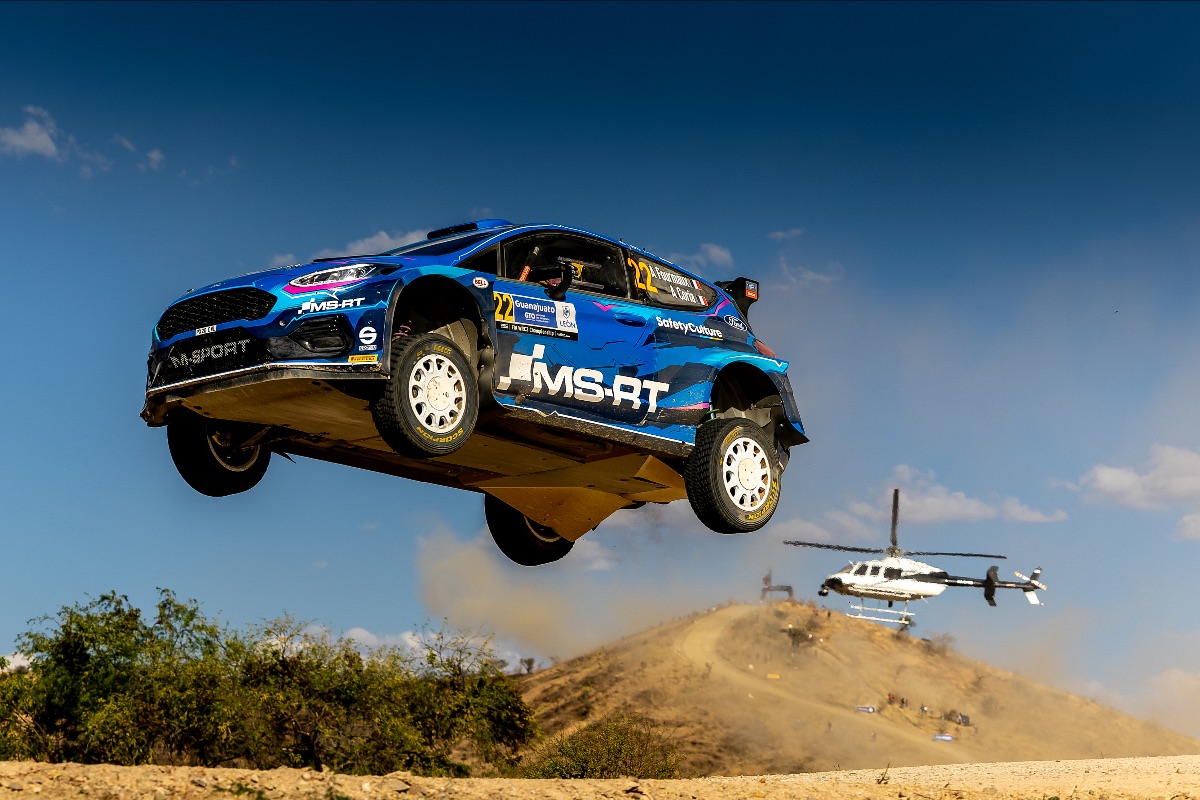 "Adrien's second WRC2 appearance this year got off to a great start, he was in the mix fighting for the lead with some great pace and was remarkably consistent. He made a mistake on Saturday evening that cost him about 11 seconds but he did very well to save it and keep himself in the game. Sunday ultimately saw a lot of his hard work undone as through no fault of his own he had to change an alternator belt in stage which is a lengthy task even during a routine service. His fighting spirit came through here as they got the repair done and carried on and then went on to win the power stage in WRC2."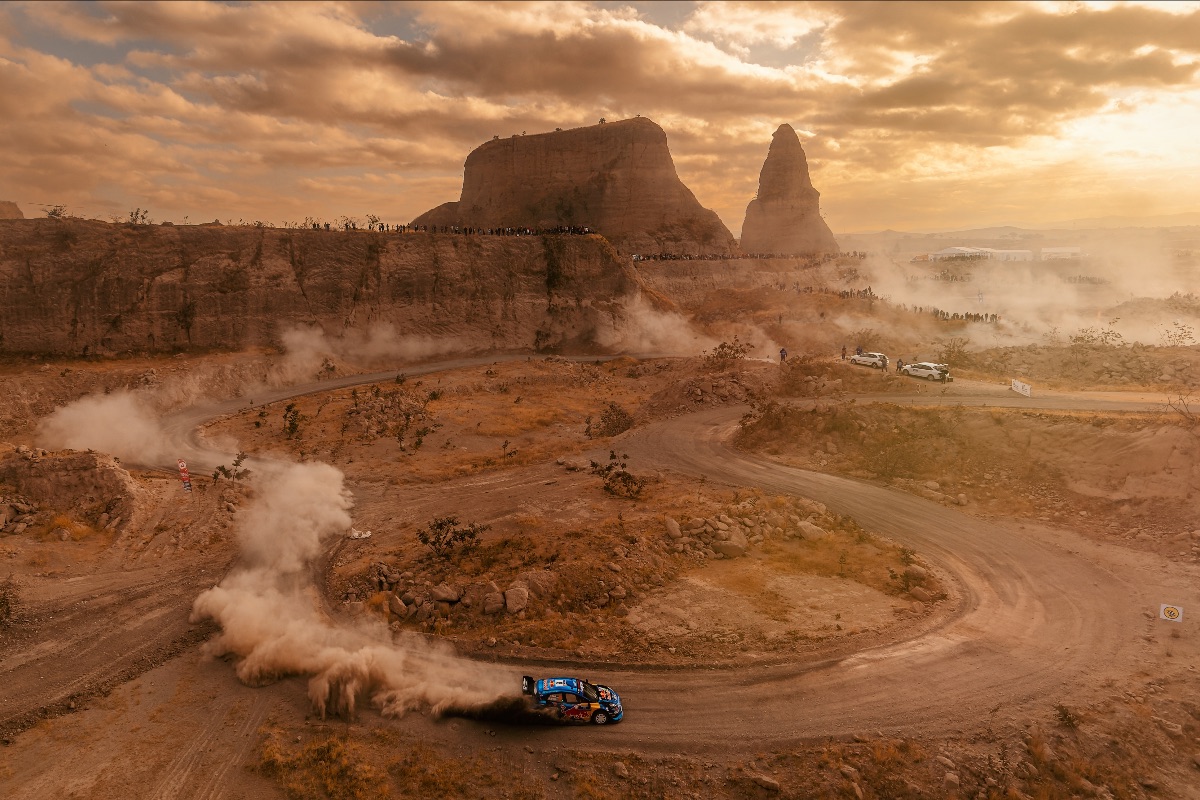 Ott Tanak, ninth overall, said: "Happy to cross the finish line, there was nothing more we could have taken from here. Still, it's positive to at least take some points because on Friday it didn't look like we could get any points. The car [performance] is there, it has always been there, it's just me and the car are a bit of a mismatch, which is tricky but let's see what we can come up with in the next weeks."
Pierre-Louis Loubet said: "It's been a tough weekend for sure. A few mistakes with my driving, it's like that. We can take experience and I know it will be good for the future. I am sure we will have some better days."
– ENDS –